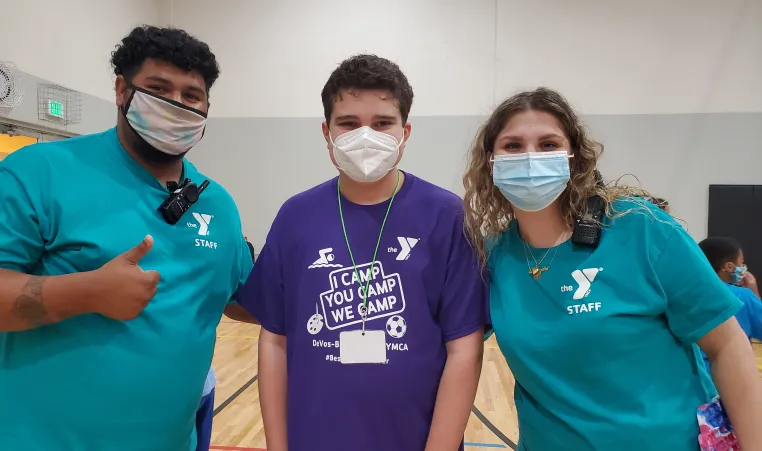 I want to share the amazing experience my son had this summer as an LIT at the DeVos Blum YMCA in Boynton Beach. From the very first day, he was greeted by the friendliest staff. They immediately made him feel like family. This was my son's first experience working and we could not have asked for a better experience. He spent the summer engaging with campers, other LIT's, counselors and staff. He had so much fun building friendships while learning so much about responsibility. He looked forward to going to the YMCA each day and never wanted to miss a day. He really enjoyed getting to know the campers and making sure they had the best summer... the campers looked up to my son as a role model and looked forward to spending their summer days together. 
The YMCA helped my son in so many ways to mature this summer. He learned to be accountable for being on time each day. He learned to be responsible as he was involved in making sure his campers were having fun while their safety was always number one. 
Being an LIT this summer has given my son the confidence he was lacking. He felt good about himself each and every day.  He was in a safe and clean environment all summer and we would recommend this LIT program to everyone. 
Thank you to all the staff at the DeVos-Blum YMCA for giving my son an incredible summer experience.
Beth B.